Having trouble with your Apple Watch's Digital Crown button frequently rubbing against the glove?
You can use your watch the other way around to avoid this.
Here's what you need to do:
Open Settings on your Apple Watch > General > Orientation > Crown > Left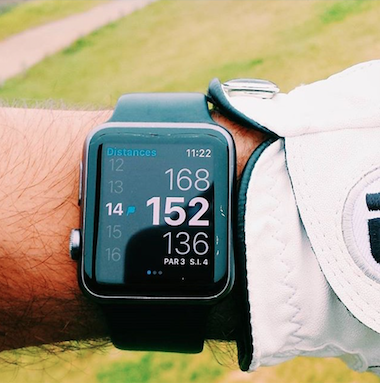 You can also disable Watch Crown support from the Hole19 app settings on your watch.
From the main Hole19 screen of your watch, swipe left until you see a list of holes with a cogwheel at the top-right corner of the screen. Simply tap there and scroll down to toggle off Watch Crown Support.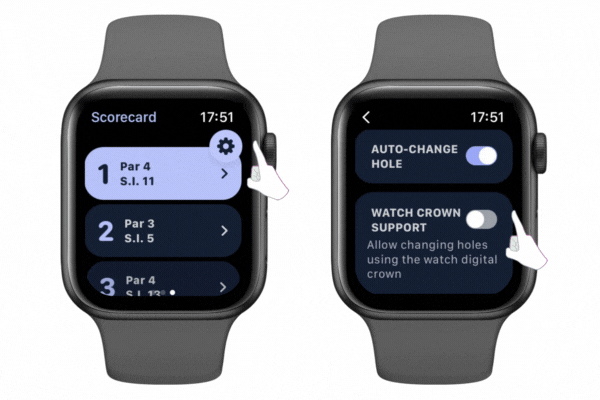 Happy Golfing!