During the Round...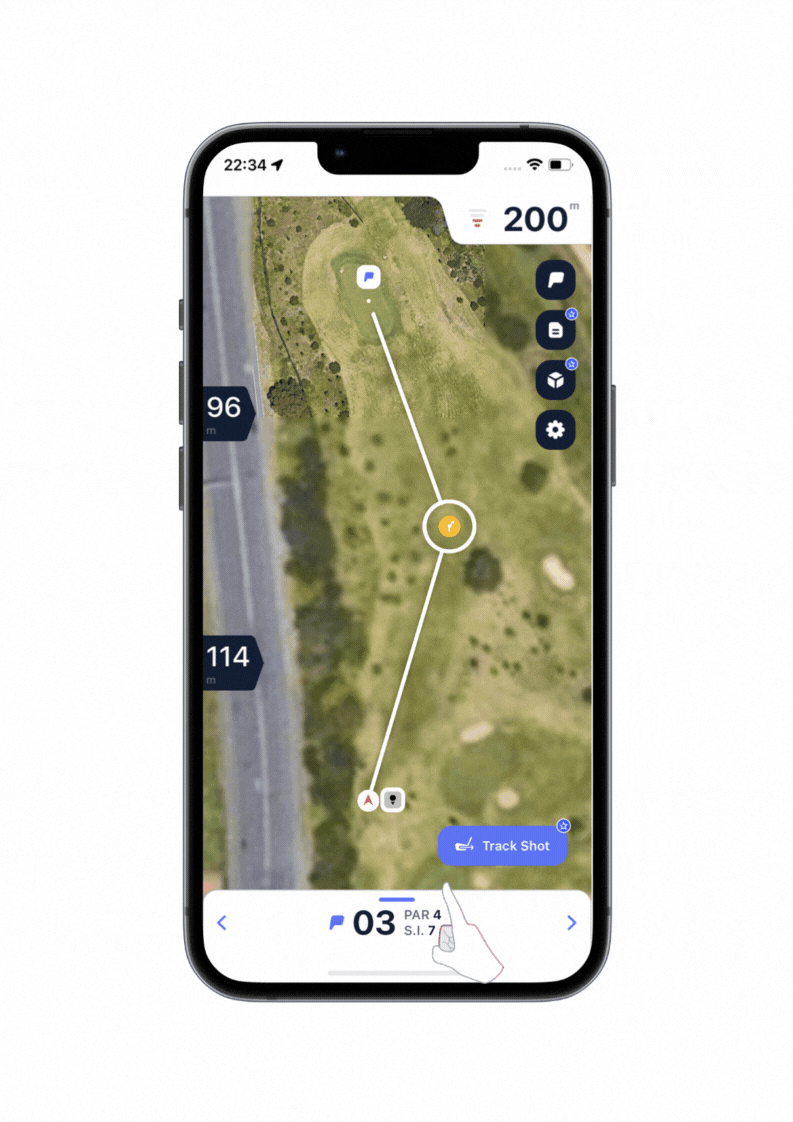 To see the complete scorecard, please tap the bottom bar and then the 'Scorecard' button.
Tap the 'X' (top-right) to exit the Scorecard view and return to the Flyover view. Swipe left to see the back nine.
If you are an iOS user, you can rotate the phone to landscape mode (horizontal) to see the complete scorecard. Back to portrait mode (vertical) to keep playing.
After the Round...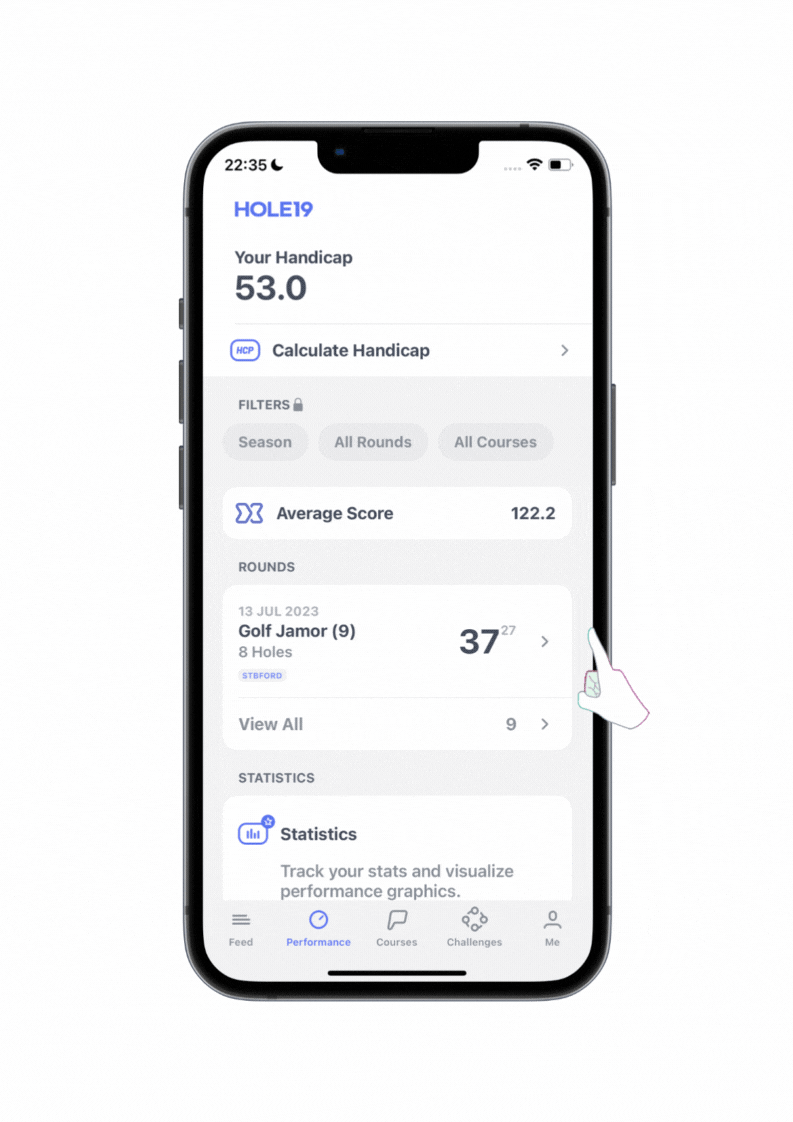 From the 'Performance' tab, select the round you want to view. Scroll on the 'Round Summary' screen and tap the 'Scorecard' icon to open it. Swipe left to see the back nine.
Notes:
Make sure you select the correct playing tee and that your handicap information is correct on the Round setup to get accurate scores.
The dots on the Score line indicate Handicap Strokes Received for each hole. The number of handicap strokes you receive on a hole is based on your Playing Handicap and the hole's Stroke Index.
You should use the Fairway icons during the round to see this information on the scorecard.