To access your bag settings, tap on the 'Me'/'Profile' tab (bottom right) and then select the 'Settings' icon (cogwheel at the top right). Within Settings, choose 'My Bag' to enable or disable clubs and edit distances by tapping on the respective club names.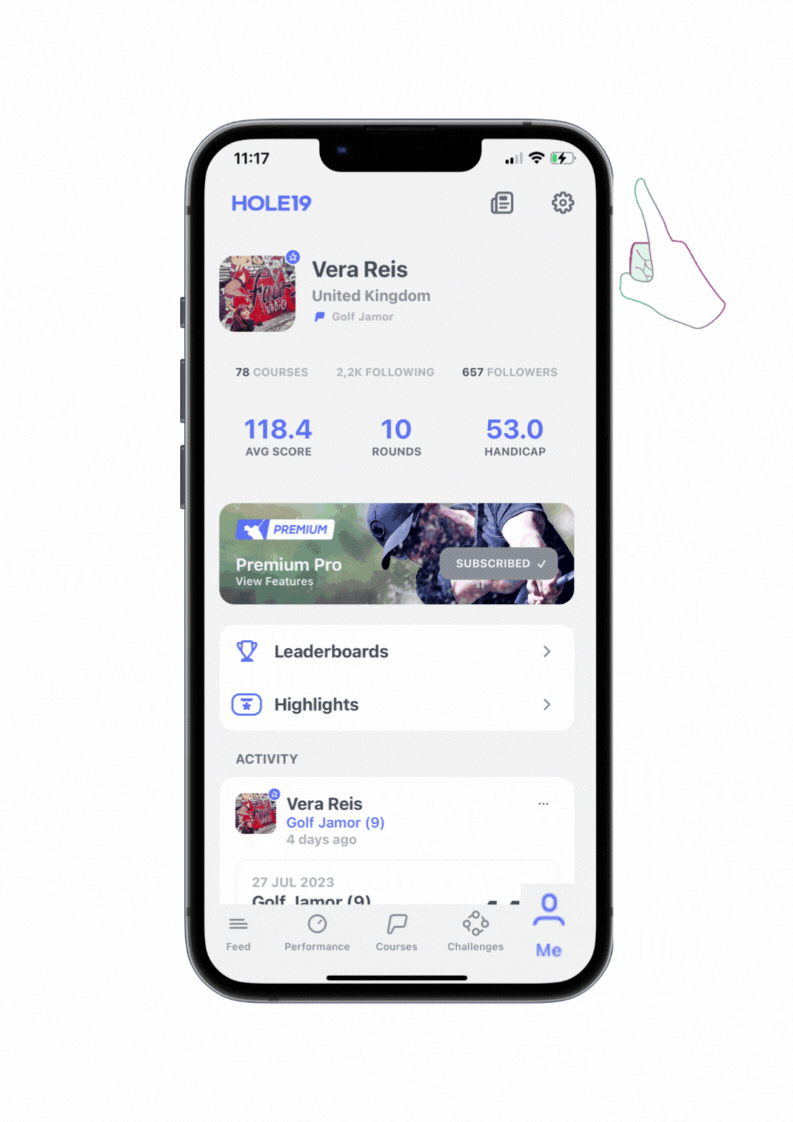 NOTES:
- Are you a Premium golfer? Make the most out of your Club Stats ensuring your distances are accurately represented in your virtual bag. This will provide you with precise Club Recommendations tailored to your game.
- It's essential to keep 'My Bag' up to date as this can impact other app features such as Shot Tracker or Shot by Shot. Ensuring your bag information is current will optimize your overall experience with the app.