To Finish a Round, tap the bottom bar to open the bottom sheet and select 'Finish Round'. On the 'Round Summary' screen, you can write something, add a photo, rate the course and check your stats.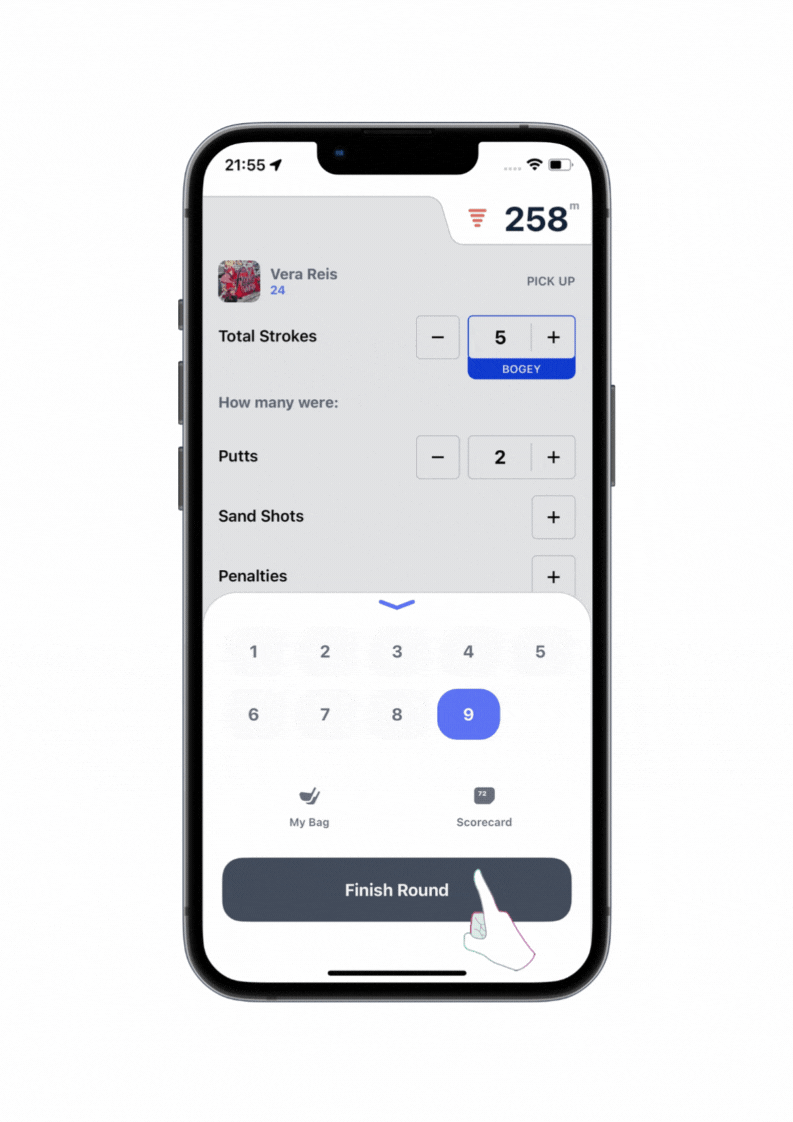 You can also decide whether to keep the round (tap 'Save Round') or delete it (tap the Bin icon).
The round will be automatically posted on your Me section/Profile and available on Rounds within the Performance tab.
Note:
- It's not possible to recover deleted rounds.