Flyover View gives you a bird's-eye view of the hole and allows you to see distances to the green, hazards or any other point on the hole map.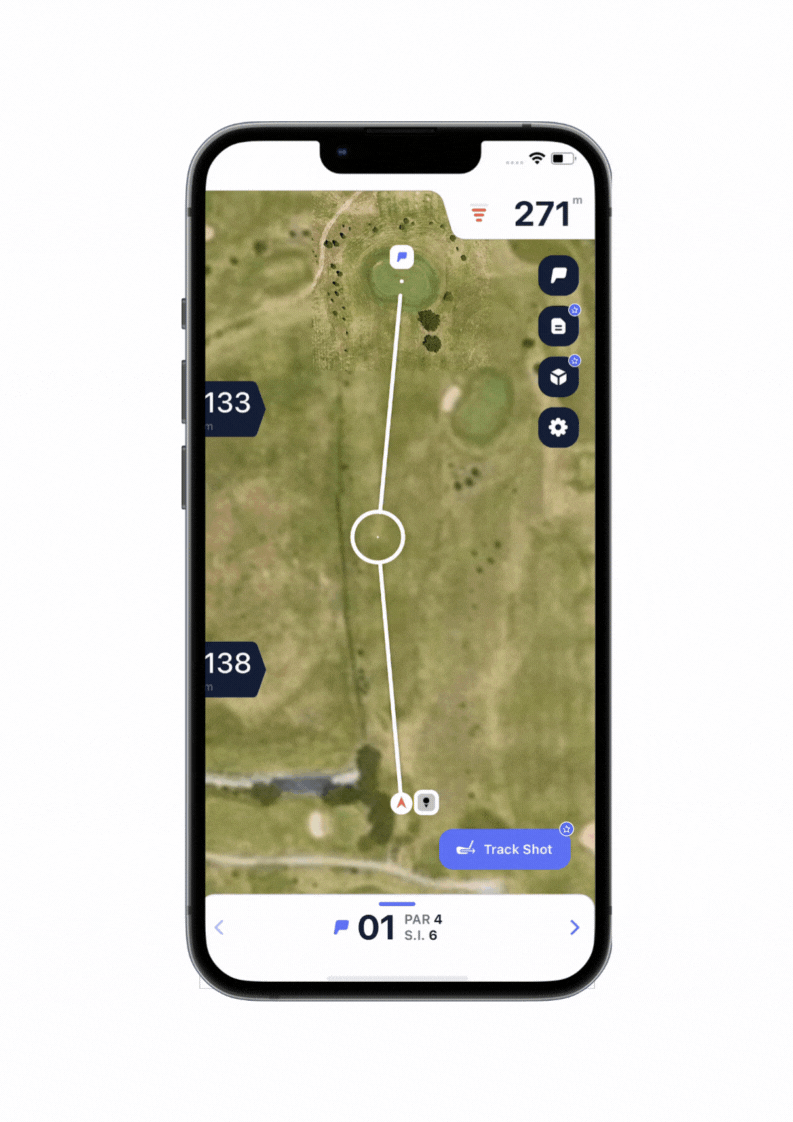 Drag the Target icon around the map to see distances from your position to the target and from the target to the center of the green.
Tap/drag down the Distances tray for quick access to the Front, Center and Back of Green distances.
Tap the 'Flag' icon (top-right corner) to zoom in on the green. (Tap again to Zoom out).