The Hole19 app is currently translated into 16 languages: Portuguese from Portugal; Portuguese from Brazil; English; Danish; Catalan; Italian; Finnish; Japanese; French; German; Swedish; Korean; Dutch; Norwegian; Spanish, and Czech. If your device is set to one of these languages, then Hole19 will automatically appear in your native language.
We are a Portuguese company based in Lisbon, Portugal, and unfortunately, we still can't reach out to all our golfers around the globe in all their native languages. That's why our mailing correspondence and Help Center articles are mostly written in English. We are working to bring you this possibility in the future!
In the meantime, Google Translate may help you translate whatever we can't, and you can already use this tool inside our Help Center as illustrated below: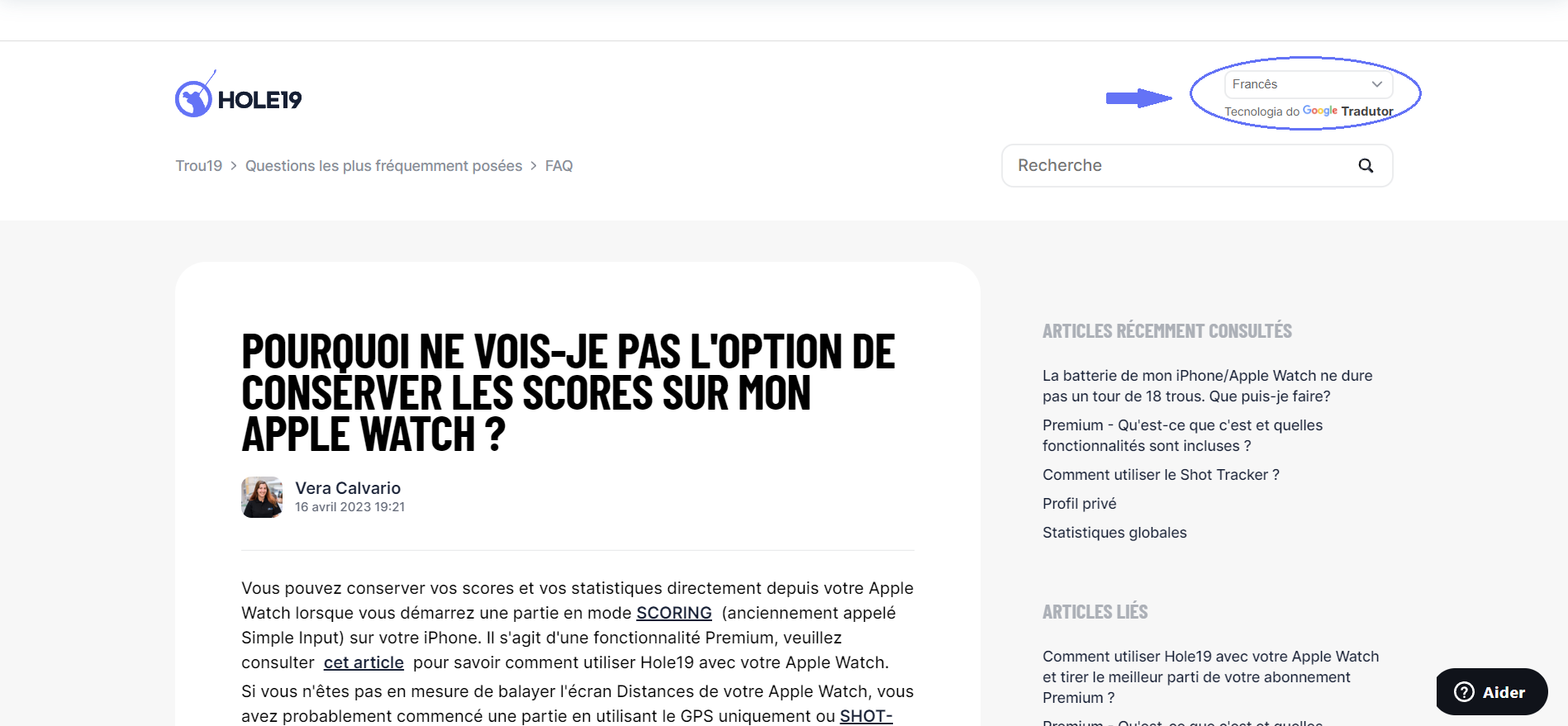 If you want to help us translate the Hole19 app into your language, please get in touch with us!