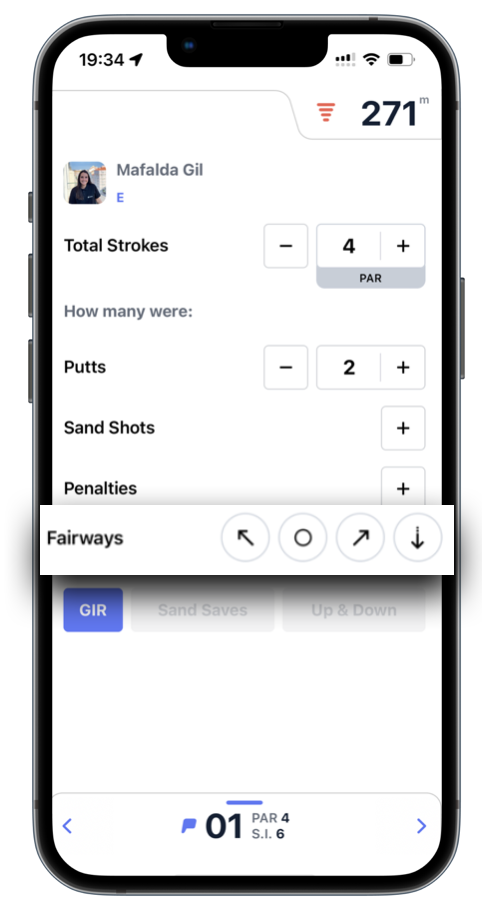 When playing in 'Scoring' mode, you will have the Fairways section, where you can find the following icons on the scoring screen:
Left arrow - means you missed left;
Circle - means 'Fairway Hit';
Right arrow - indicates you missed right;
Arrow pointing downward - indicates you missed the fairway Short or Other (such as a bunker in the middle of the fairway or missed long).
Notes:
Note that the arrow direction doesn't show if the fairway is crooked to the left or to the right. It's just part of the icon design.

Sometimes the aerial imagery of the hole shows a golden/yellow arrow in the middle of the fairway. That is the Dogleg icon!

A Dogleg hole is a hole that bends at some point (or points) along its length.

To know more about Driving accuracy and other stats, check this article.