To make a text, image or video post, head go to the 'Feed' (bottom-left) and then select the post icon (just above your profile).
After you have written your text and/or attached an image/video, tap the arrow to share (top-right).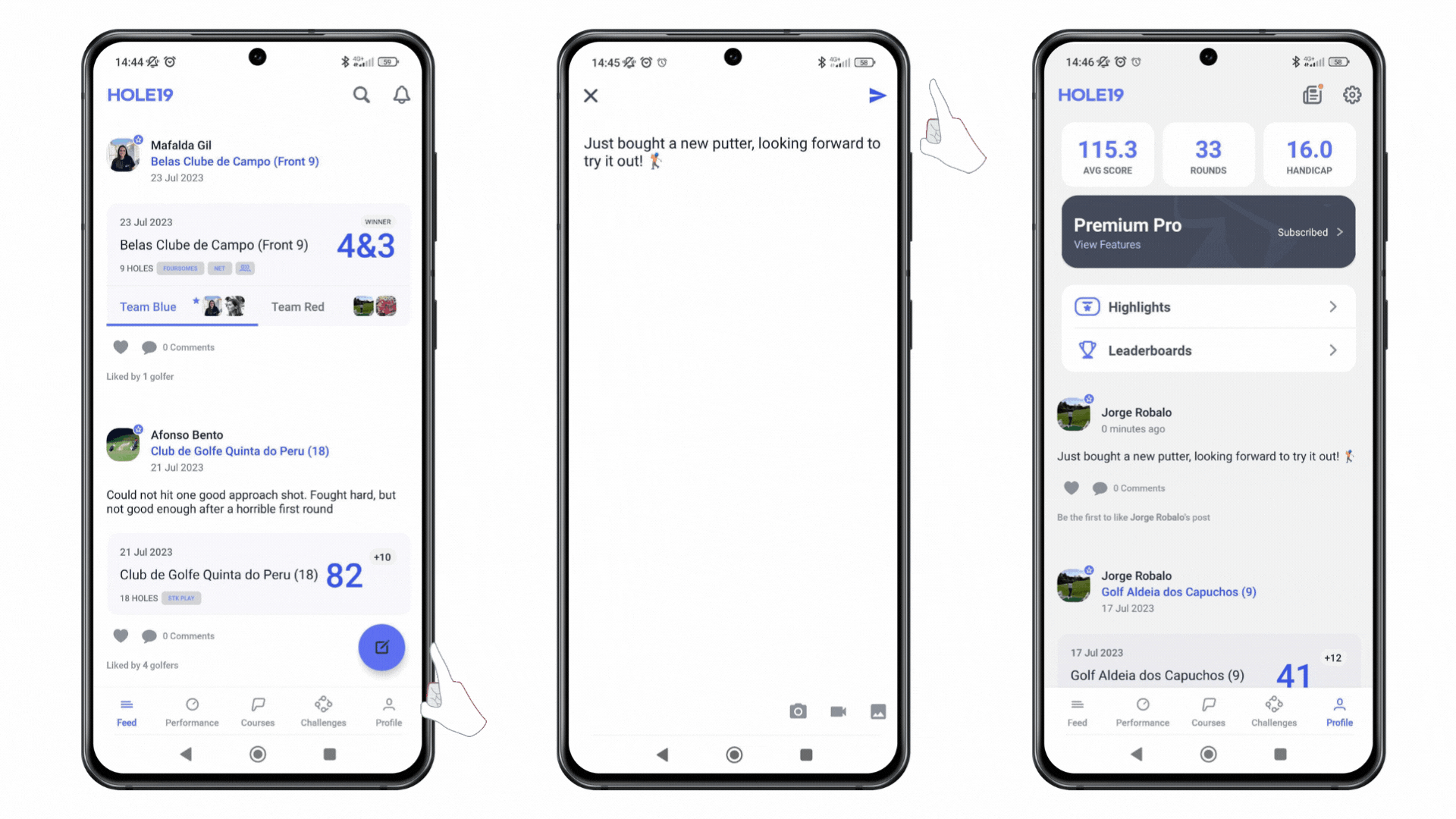 To delete a post, simply tap on your post and select the 'Trash Can' (top-right option) and confirm your deletion. If you have an iPhone, simply tap the 3-dots at the top-right corner of the post card and select 'Delete Post'.