Hole19 AR uses your device's camera to find the green. Now you can easily plan your next shot even when the green is hidden. Doglegs need not a problem anymore!
Select one of the Scoring Modes and start a new round. Once Hole19 is showing the hole map, tap the 'AR' icon (blue cube on the top right) to find the green direction (compass) and see distances to the front, middle and back of the green. Use the same icon to go back to the flyover view.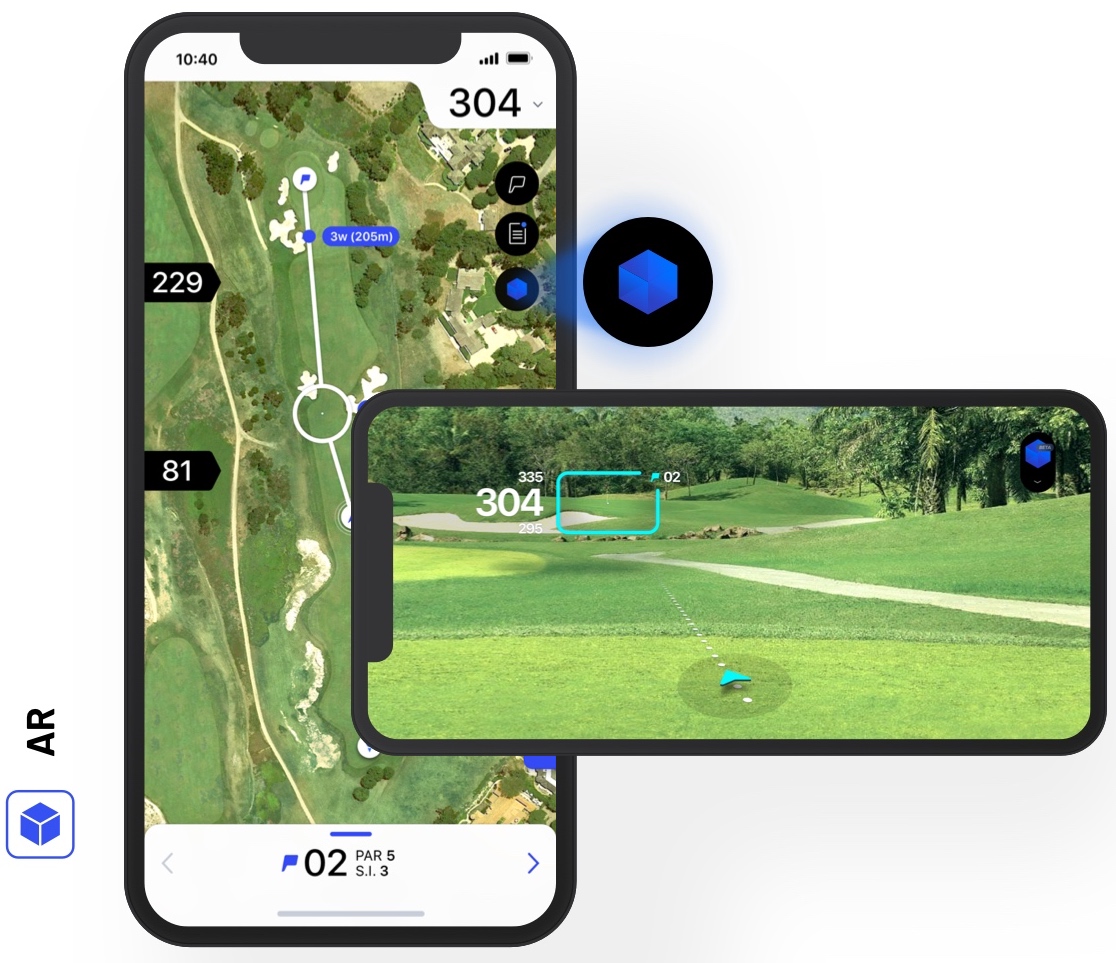 💡 In case you're experiencing the error 'AR failed to initialize. Error 102: Required sensor failed.', please try the following: Go to your iPhone Settings > Privacy > Location Services > System Services, and set Compass Calibration to ON.
Notes:
ARKit requires an iOS device with iOS 11 or later and an A9 processor or later (iPhone Xs, Xs Max, XR, X, 8, 8 Plus, 7, 7 Plus, 6s, 6s Plus and SE). Click here to know more about Augmented Reality for iOS.
The AR accuracy depends on the device and its GPS signal quality but also on the elevation/relief of the golf course and environment brightness. The ARkit doesn't work if the camera is covered or if it's dark outside.
Hole19 AR is currently available for iOS only. Up until now, we don't have any release date for the same feature on Android devices.