Analyse, Compare & Improve.
Premium offers you the ability to filter your statistics. With this, you can enhance the understanding of your golf rounds and performance level over different periods of time and on different golf courses, making it perfect for course management and season comparison!
How to Use the Premium Stats Filtering Feature:


1. In the "Performance" section of your app, under "Filters" tap "Season", "All Rounds" or "All Courses".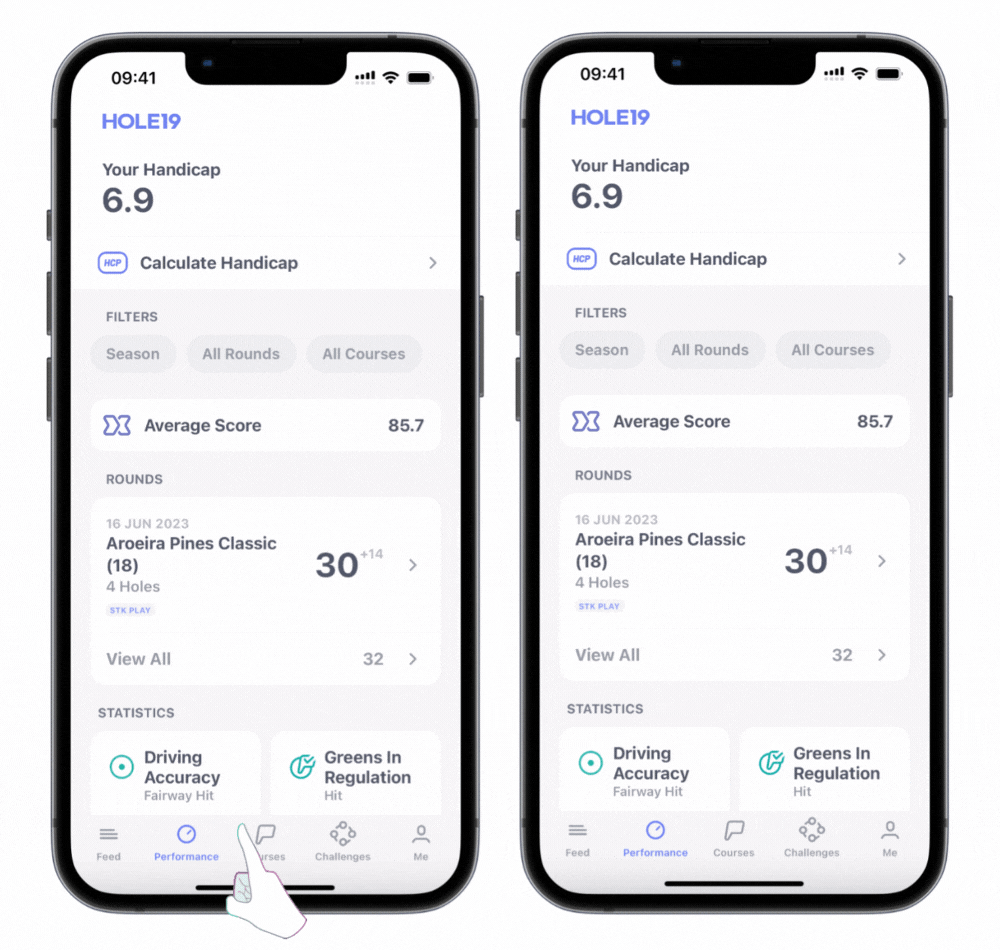 2. Select the season, start and end dates, or select the golf course where you've previously played to see the corresponding stats.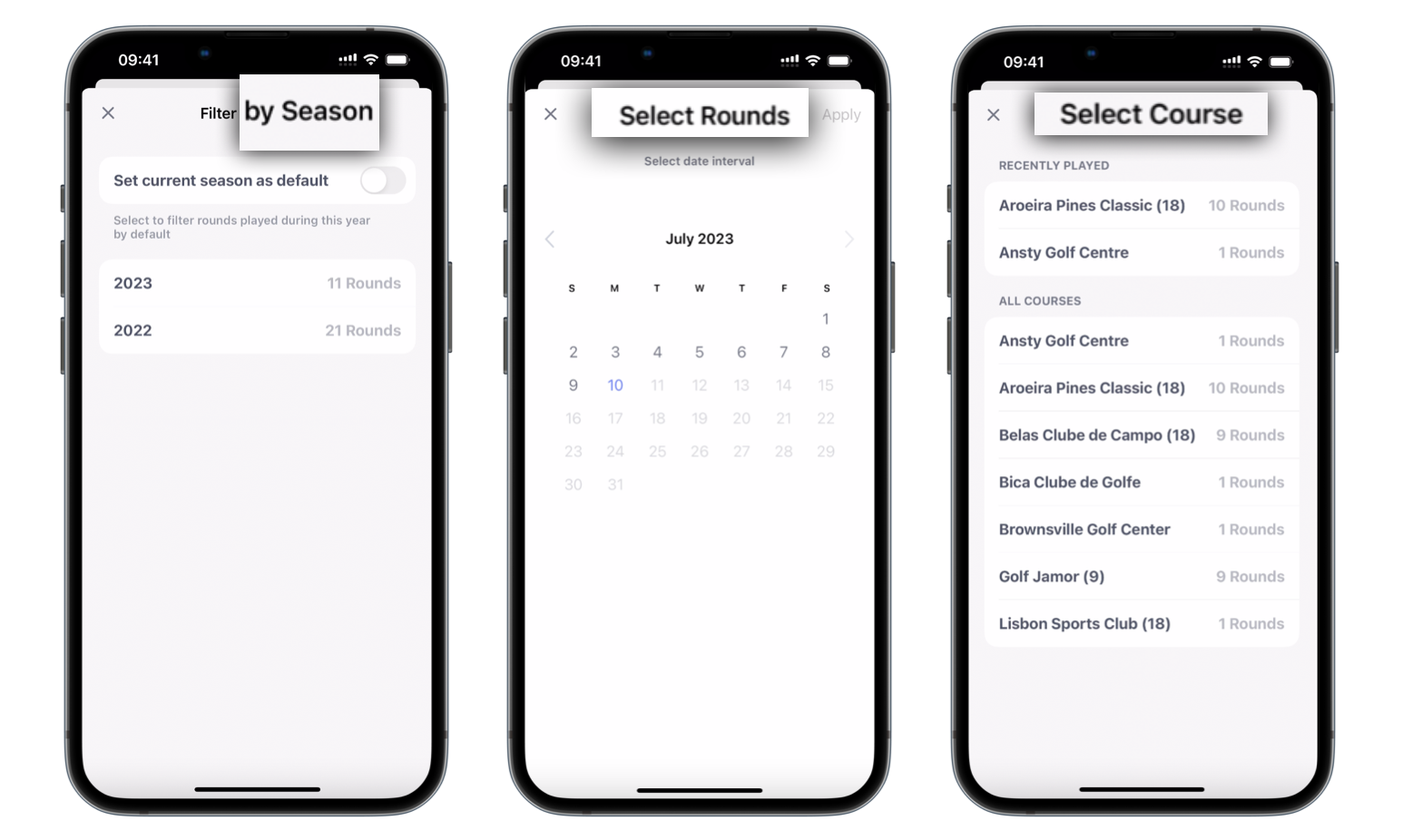 3. You'll see your statistics and rounds filtered by date, golf course or both!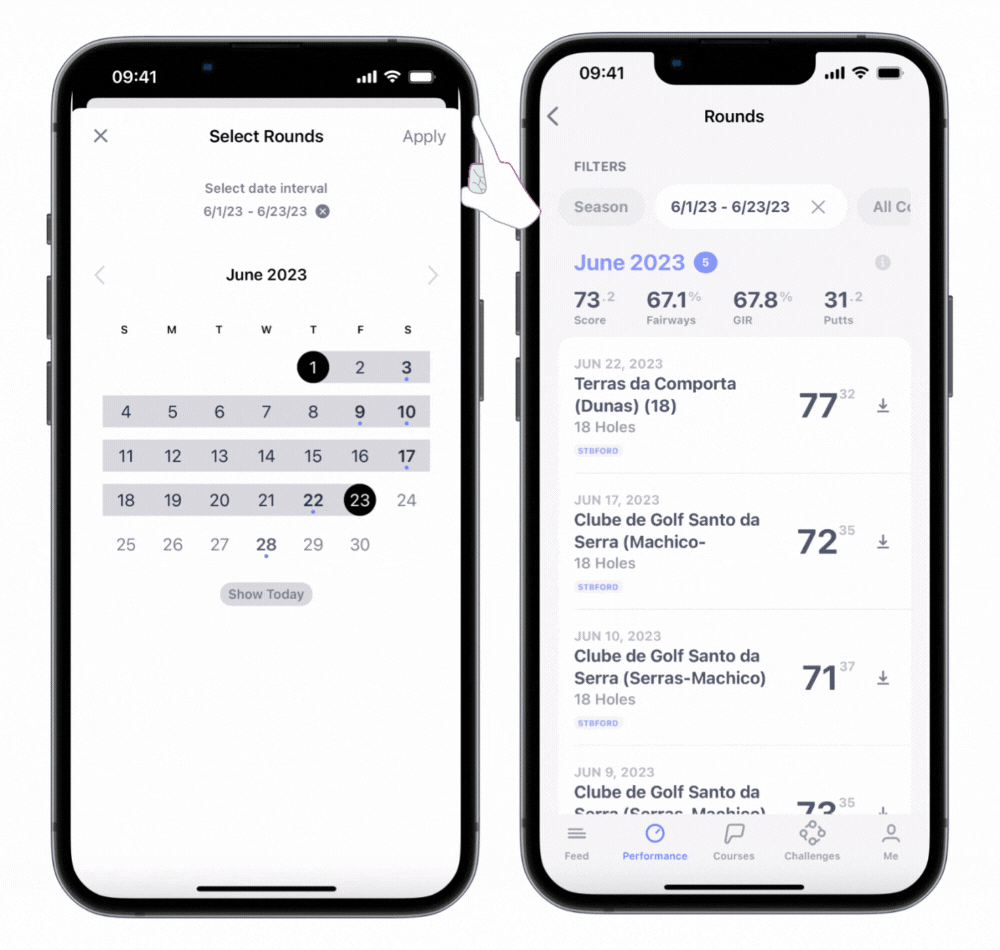 This feature can be incredibly useful as it allows you to:
Compare your performance over seasons: You can use the data provided to analyze your on-course performance and compare it with your past results to figure out your strengths and weaknesses. This will help you make better decisions about what to focus on so you can improve faster during the current season.

Review Your Golf Equipment: You can use the 'Club Statistics' feature to filter your equipment by date. This will help you determine if your clubs are holding you back or if they're the perfect ones for you!

Skill level by golf course: You can discover the golf courses where you excel and those where you need further improvement. This will help you challenge yourself on more difficult golf courses and improve your game.

Shape your practice plan: You can set your target performance level and analyze the data of your practice rounds to see if you're getting better.

Happy Golfing!
If you have any questions please contact us at help@hole19golf.com