If, after subscribing to Premium, you do not see the upgrade reflected in the app:
Close the app and reopen it;
Still not working?
Tap 'Me'/Profile' at the bottom bar and then the 'Settings' icon (top-right);
Tap 'Subscription':

Do you see an active subscription? Pro is already working. You need to enable the feature you are trying to use. Please take a look here at how to use Premium features.
There's no information on a subscription? Tap 'Restore Purchases' and 'Restore Past Purchases'.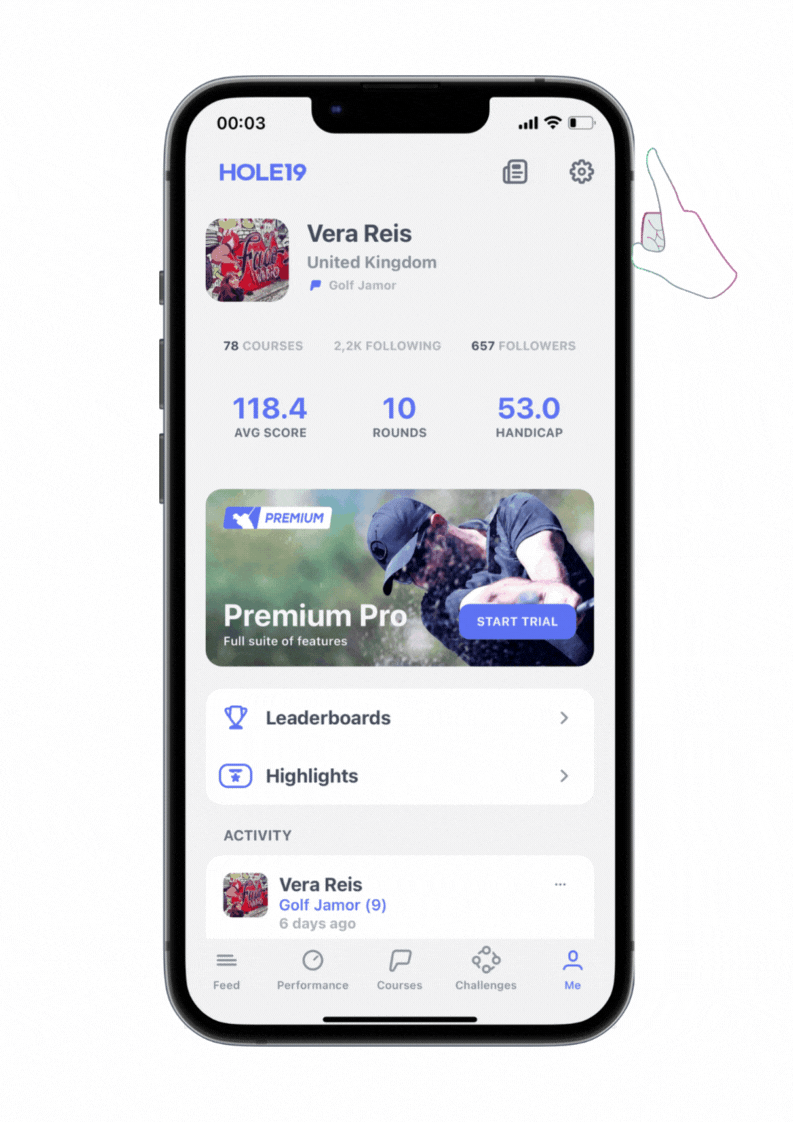 ...if you still don't have access to Premium features, there's a chance you have more than one Hole19 account❗️

Tap 'Me'/Profile' at the bottom bar and then the 'Settings' icon (top right);
Tap 'Profile Settings' and see the email that appears there;
Is this not the email you usually use? Could it be attached to a different email address?;
Do you have an iPhone? You may have selected the 'Sign in with Apple' option and created a new account automatically associated with an email address ending in privaterelay.appleid.com. To check this information:

On your iPhone or iPad: Open Settings > tap your name to view your Apple ID settings > Password & Security > Apps Using Your Apple ID > Hole19 > The Apple Relay Email will be displayed under This App Received.

On the web: Sign in to appleid.apple.com > Go to the Security section > Under Sign in with Apple, select Manage Apps & Websites > Select Manage > Hole19 > The Sign in with Apple settings will be summarized in this window. See your Relay Email under "Hide My Email".
Contact us if you would like to transfer your subscription to another email or If you still can't find another account.
Notes:
- If there's an active subscription, but your maps haven't been updated to Premium Maps? See here how to fix it.