Choose Stroke Play for determining the total number of strokes taken throughout the entire round or opt for Stableford if you prefer earning points based on the number of strokes taken at each hole. Unlike traditional scoring methods, where the aim is to have the lowest score, under Stableford rules, the objective is to have the highest score.
1. Select your course and once you are on the 'Round Setup' screen scroll down till you find the 'Scoring Mode' toggle.


2. Tap on the 'Scoring Mode' toggle and choose your scoring mode from 'Stableford' to 'Stroke Play'.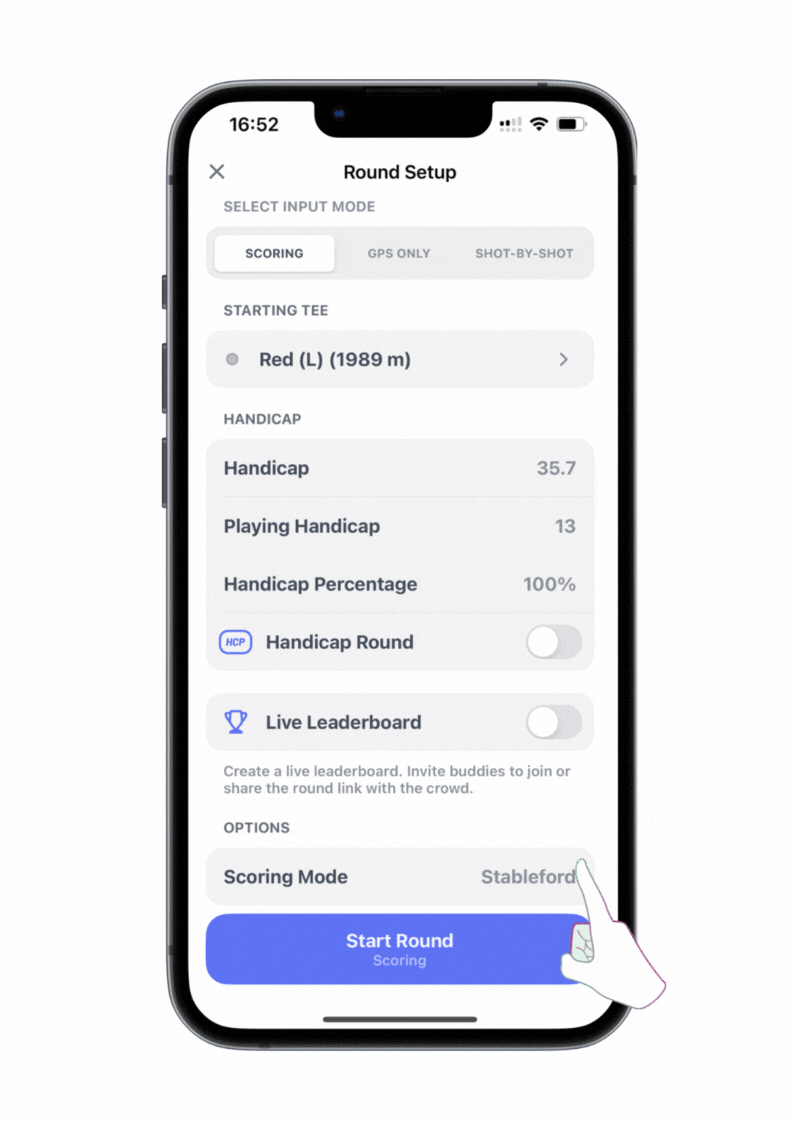 3. To switch between Stroke Play and Stableford during a round, tap on the 'Cogwheel' and then press "Scoring mode" and change it as you want to play in Stroke Play or Stableford scoring mode.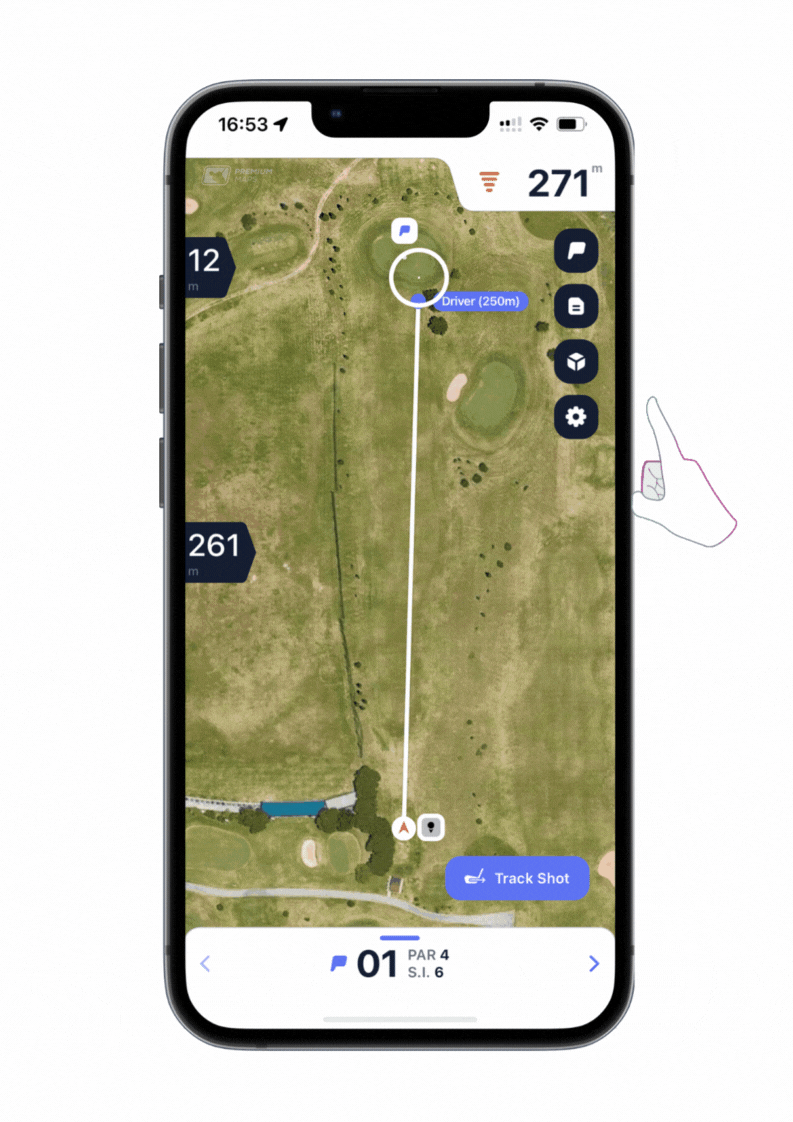 Note: 'Stroke Play' tallies the total number of strokes taken. 'Stableford' is an alternative point-based scoring system.