Because golf is also social you can share your rounds across several social networks and also on the Hole19 app.
Share on Hole19
If for any reason your post was not created after saving a round, you can reshare your round creating a new post. Simply go to the 'Performance' tab and select the round you'd like to share (If it's an older round, you can tap on 'View All' to see all your previously recorded rounds).
On the 'Round Summary' of the round you just opened, tap the 3 dots icon at the top right and you'll find 'Share on Hole19'. You can accompany your post with text, images or videos from your time on the course!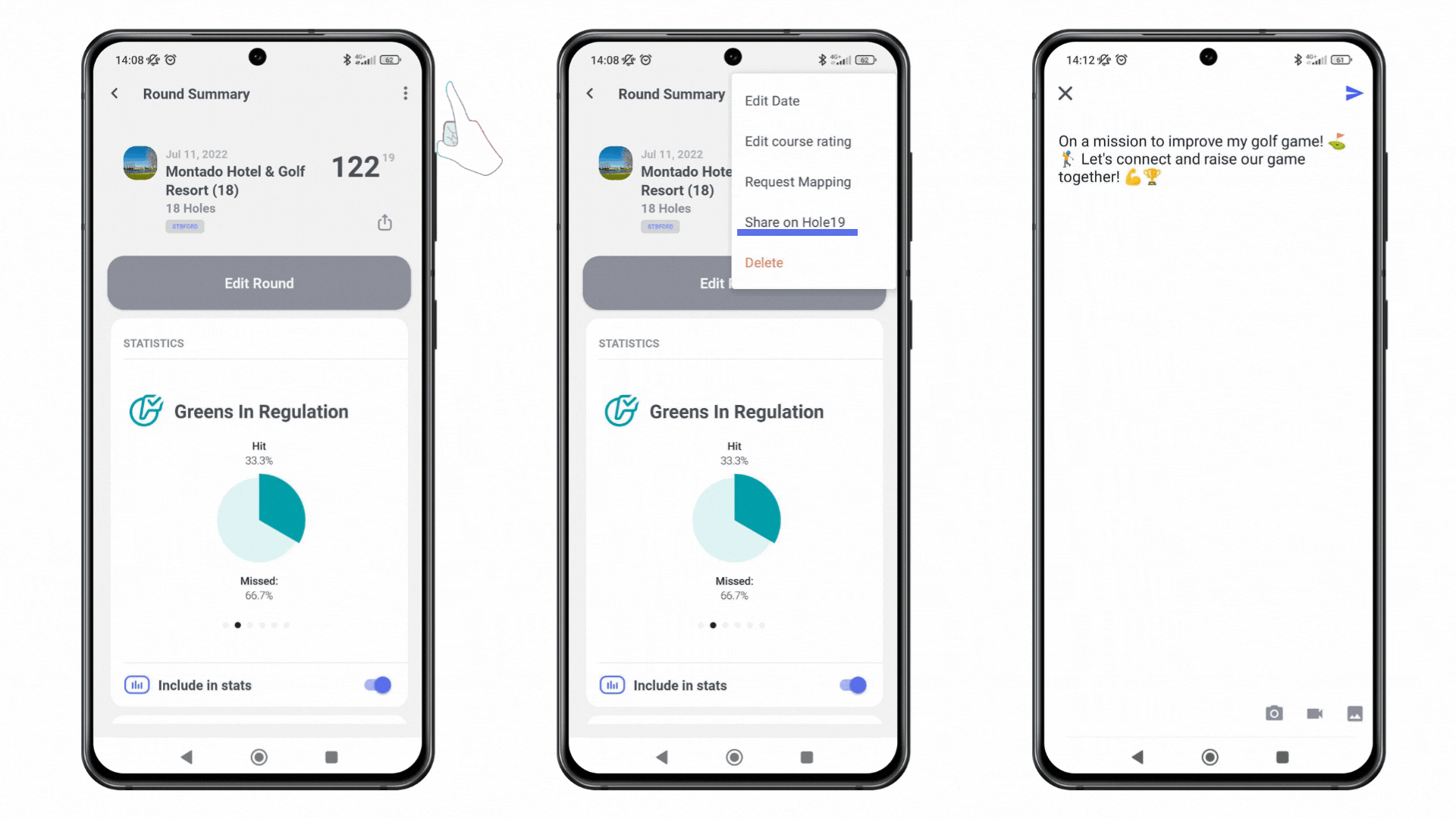 Share on other social networks
Once you've shared the post on our 'Feed', you can select the 'Share' button (just to the right, below your round). You can share your round on social media or with your contacts!